12 / 26 / 12
Hey Shadow, do you remember when you and Sonic fought Finalhazard in space in Sonic Adventure 2?
Anonymous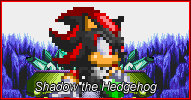 Yes. My super form protected me from dying when I entered the atmosphere.
Undertaker, do you know who Shishio Makoto is? ~ Anonymous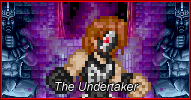 Yes. An ancient samurai from the past. Current ruler of Hades. He is a dangerous man.
Discord, do you know who The Joker is? ~ Anonymous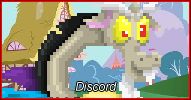 Yes. Despite having no powers, he scares me. If he had my power, I would fear for everyone.
How do you do it, Pinkie Pie? How do you handle having a head that is constantly filled with laughter? I don't think I could take it. Why I'd probably go insane… …But it's pretty obvious you haven't. ~ Anonymous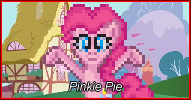 I'm on the right track, baby, I was born this way!